Cinema listings: no search hits
Movie archive: 7 search hits
Interviews: no search hits
Movie archive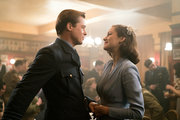 Allied | USA 2016 | Action, Drama | Robert Zemeckis | 12
British secret agent Max Vatan and French resistance fighter Marianne Beausejour meet during World War II. They reunite in London where their love is put to the test.
Pawn Sacrifice | USA 2014 | Drama | Edward Zwick | 6
In 1972, in the middle of the cold war, the brilliant but disturbed American chess wunderkind Bobby Fischer challenges the Russian champion Boris Spasski in the world finals in Iceland. The game becomes a proxy war by the two super powers.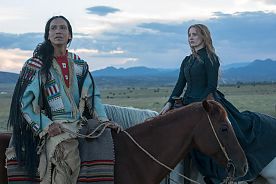 Woman Walks Ahead | USA 2018 | Biography, Drama, History | Susanna White | 12
In 1890 Catherine Weldon wants to paint the portrait of Lakota-Sioux-Chief Sitting Bull, just when the government is about to pass the infamous "General Allotment Acts" and the army contemplates revenge for their defeat at Little Big Horn.
Serenity | USA 2019 | Drama, Thriller | Steven Knight | 12
Baker Dill just wants a quiet life and to catch a particular tuna. His life fundamentally changes when his ex-wife re-enters it and asks him to kill her abusive new husband. Intrigue ensues.
Burnt | USA 2015 | Comedy | John Wells | 6
Bradley Cooper plays Adam Jones, a jobless celebrity chef who is given one last chance to gain a third Michelin star. However, to achieve his goal the notorious egomaniac has to work in a team.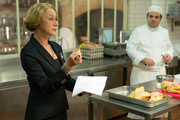 The Hundred-Foot Journey | USA 2014 | Drama | Lasse Hallström | oA
The Kadam family leaves India for France where they open a restaurant directly across the road from Madame Mallory's Michelin-starred eatery.
Großbritannien/USA 2013 | Drama, Thriller | Steven Knight | oA
Tom Hardy is construction manager Ivan Locke. On the eve of a big, important day at work he receives a call and must drive to London. One night, one man, a car and a telephone.
ALLE ANGABEN OHNE GEWÄHR.
Die Inhalte dieser Webseite dürfen nicht gehandelt oder weitergegeben werden. Jede Vervielfältigung, Veröffentlichung oder andere Nutzung dieser Inhalte ist verboten, soweit CINEMATIC BERLIN nicht ausdrücklich schriftlich ihr Einverständnis erklärt hat.