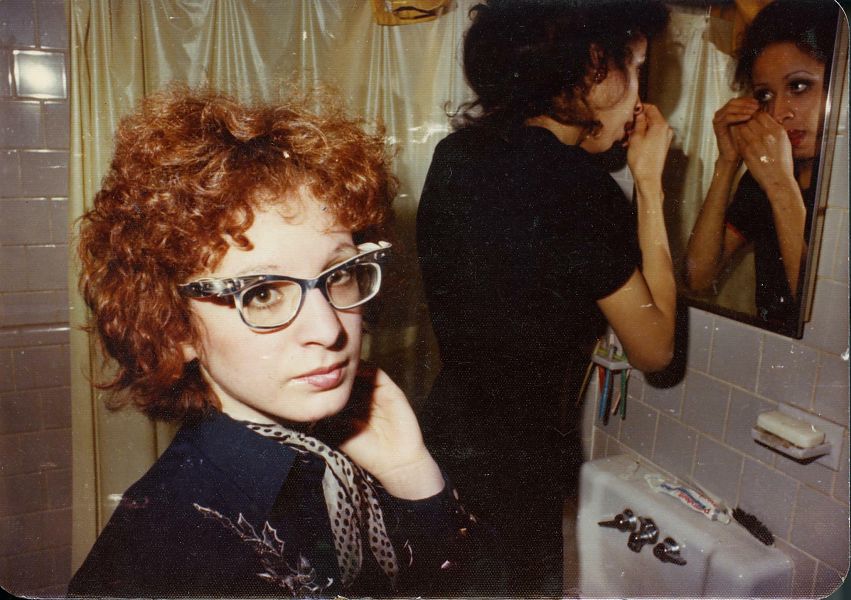 All the Beauty and the Bloodshed
Laura Poitras portrays photographer and activist Nan Goldin and her battle against the pharmaceutical company the Sackler Foundation.
Portraying the life of Nan Goldin – an icon of queer photography and an influential activist, means bringing the personification of rebellion to the screen. Born in an American suburb, Goldin discovered the stultifying grip of conformity early on in life. Her older sister is labeled "mentally ill" because she explored her sexuality – her feelings for boys and girls. The tragic fate of her sister paved the way for fighting back with her own weapons. For Goldin, photography becomes the medium for visibility. She captures everything that society doesn't want to see with her camera: sex, drugs, death, ecstasies and abysses. As revolutionary as her art was in the 70s, it was initially unpopular. No one simply photographed their own life, especially not when it centered on marginalized people, people who were excluded from society, not seen as whole people with hopes and dreams. Then the AIDS epidemic reached its peak. Goldin curated the first exhibition about the topic – and triggered a storm of indignation in politics and art funding. In parallel with this biographical narrative, flanked by Goldin's legendary slideshows, we see the artist today. As one of the hundreds of thousands of people affected by the opioid crisis, Goldin founds the P.A.I.N collective and fights against the pharmaceutical company the Sacklers as well as the art institutions funded by them. After her portraits of Edward Snowden and Julian Assange, Laura Poitras succeeds in the balancing act of making an artist doc and a political drama. Ultimately, this is also the essence of Goldin's work: capturing life outside the norm as an eternal battle.
Anna Hantelmann (INDIEKINO MAGAZIN)
Translation: Elinor Lewy
Screenings
OV

Original version

OmU

Original with German subtitles

OmeU

Original with English subtitles
Keine Programmdaten vorhanden.
ALLE ANGABEN OHNE GEWÄHR.
Die Inhalte dieser Webseite dürfen nicht gehandelt oder weitergegeben werden. Jede Vervielfältigung, Veröffentlichung oder andere Nutzung dieser Inhalte ist verboten, soweit CINEMATIC BERLIN nicht ausdrücklich schriftlich ihr Einverständnis erklärt hat.