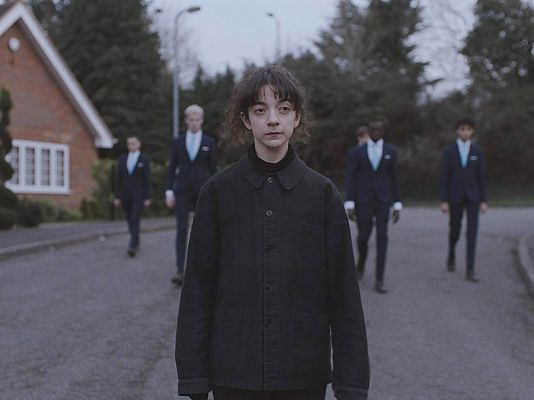 Events
Acud Kino, City Kino, Hebbel am Ufer, Sputnik Kino, Kino Zukunft
BRITISH SHORTS Film Festival
On 16th - 22nd of January it's that time again :

222 current British and Irish shorts will be screened over seven days at the British Shorts Film Festival. Every genre is represented: comedy, drama, animation, thriller, documentary, experimental, music video, and horror. Internationally renowned names like Timothy Spall (MR. TURNER), Stephen Graham (THIS IS ENGLAND), Julian Barret (The Mighty Boosh), Alice Lowe (SIGHTSEERS) meet newcomers and film students. Big budget, low budget, and no budget are mixed together. At the end there will be a jury prize as well as an audience award.
Some of this year's highlights are a homage screening of Scottish actress Kate Dickie's (THE WITCH, Game Of Thrones, RED ROAD) work, the promising festival retrospective WEIRD BRITAIN and BEST OF ANIMATION, midnight movies (for ages 18 and up), and THE VISUAL WORLDS OF WEIRDCORE: the festival will be showing striking, flickering audiovisual works in the domed hall of Silent Green. The artist, graphic designer Weirdcore, who and has worked for Aphex Twin, M.I.A., Mos Def, Gwen Stefani, Overmono, Louis Vuitton, calls the style "extreme AV whateverness" and will present a selection of influential music videos, ads, and experimental clips.
As always, there will also be concerts (Nichtseattle, Glassberg & the Disasters, Johnny Zabala, and more), a party, talks, and the free film workshop "Crossing Borders" in which film teams have to make a short on the topic in 48 hours.
BRITISH SHORTS Film Festival

Date: 16.01.2020 to 22.01.2020
Location: Acud Kino, City Kino, Hebbel am Ufer, Sputnik Kino, Kino Zukunft
britishshorts.de