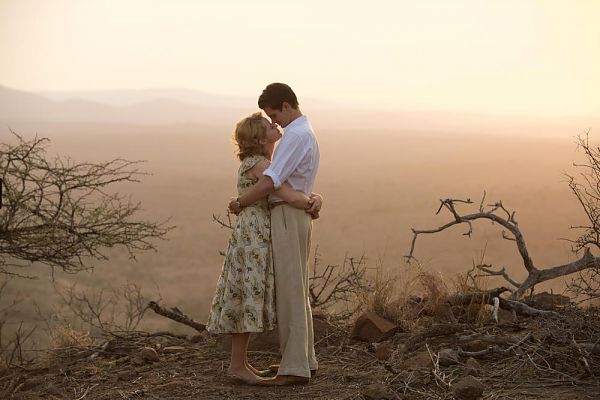 Breathe
Diana and Robin are newlyweds and are expecting a child when Robin suddenly breaks down. He has polio and will never be able to walk again. With the help of Diana and some resourceful friends he fights for more space bit by bit.
Sunlight and goodwill flow through BREATHE. We are in 1950s England. There's the laid-back young man with the quick smile, joyful optimism, and the casually torn cricket pullover. There's the beautiful and young strawberry blonde who follows the cricket game attentively. He gets her, she follows him, he works as a tea distributor and they're off to Africa, she gets pregnant. Then, one sunny afternoon in 1958 – the youthful, happy, adventurous dream collapses. Robin (Andrew Garflield) breaks down after a tennis game. The doctors diagnose him with polio: Robin is paralyzed from the neck down, he will never be able to walk again or breathe on his own. After a few weeks he learns how to talk again.

The typical fate of those with polio in the 50s was a hospital stay lasting months or years followed by painful suffocation. But Diana (Claire Foy) doesn't accept that. Together with her creative friends she develops a breathing device for the home and takes Robin out of the hospital against the doctors advice. When he almost suffocates because the dog pulls out the plug, the friends build a bell that he can use with his head. Then they build a wheelchair, then a car that can fit a gigantic chair, and finally, the family manages to take a trip to Spain. Producer Jonathan Cavendish tells his father's story in BREATHE, a man who surprised the medical world with his long survival and improved the conditions of the severely handicapped. He tells a storybook-like and conflict-free story of technical innovation and hard-fought freedom of movement and structures it like a sunny adventure.
Hendrike Bake (INDIEKINO MAGAZIN)
Translation: Elinor Lewy
Screenings
OV

Original version

OmU

Original with German subtitles

OmeU

Original with English subtitles
Keine Programmdaten vorhanden.
ALLE ANGABEN OHNE GEWÄHR.
Die Inhalte dieser Webseite dürfen nicht gehandelt oder weitergegeben werden. Jede Vervielfältigung, Veröffentlichung oder andere Nutzung dieser Inhalte ist verboten, soweit CINEMATIC BERLIN nicht ausdrücklich schriftlich ihr Einverständnis erklärt hat.