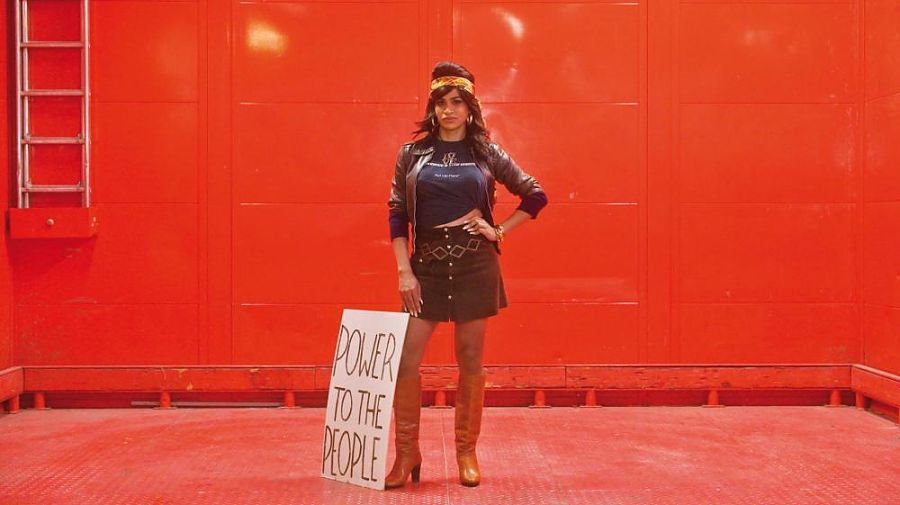 Orlando, ma biographie politique
ORLANDO is a small queer film jewel that makes you want a rebellious and free future with its sheer existence and esprit.
In "Orlando – A Biography" (1928), Virginia Woolf describes the live of an aristocrat who transforms from a man to a woman over the course of a very long life. In heteronormative literary history, the likely bisexual writer and her Orlando were always dissociated from their queerness. In the experimental film ORLANDO, MY POLITICAL BIOGRAPHY, binary and non-binary trans artists intervene in the cultural history discourse and enter into the battle for the sovereignty of interpretation with humor and poetry.

For director and philosopher Paul B. Preciado, Virginia Woolf is a literary role model and kindred spirit, but also a pugnacious figure. His film is a critical love letter to the writer, whom he sees as "one of us." "I'm one of your Orlandos," he says. But: real trans people aren't usually white, rich aristocrats with blonde hair. And transition isn't, like with Orlando, a passive transformation in one's sleep, but an active awakening. In fluid alternation, the trans actors read out text passages about themselves as Orlando and their own experiences. This is how a playful collage is formed made up of queer history and present in the deconstructivist tradition of French cinema. Like Woolf herself, many trans people are psychiatry patients and are pathologized. Society expects them to suffer but it becomes clear: trans people aren't "trapped in their own body," but in a normative binary system that hasn't quite understood that they exist until today. ORLANDO is a small, queer film jewel that makes you want a rebellious and free future with its sheer existence and esprit.
Eva Szulkowski (INDIEKINO MAGAZIN)
Translation: Elinor Lewy
Screenings
OV

Original version

OmU

Original with German subtitles

OmeU

Original with English subtitles
Keine Programmdaten vorhanden.
ALLE ANGABEN OHNE GEWÄHR.
Die Inhalte dieser Webseite dürfen nicht gehandelt oder weitergegeben werden. Jede Vervielfältigung, Veröffentlichung oder andere Nutzung dieser Inhalte ist verboten, soweit CINEMATIC BERLIN nicht ausdrücklich schriftlich ihr Einverständnis erklärt hat.