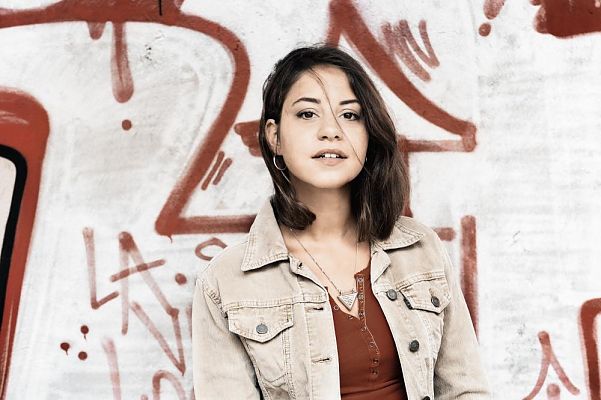 A Regular Woman
On February 23rd 2005, 23-year old German-Kurdish Berliner Hatun Aynur Sürücü was shot by her brother. Sherry Hormann's feature film tells her story.
On February 23rd 2005, 23-year old German-Kurdish Berlin Hatun Aynur Sürücü was shot by her youngest brother in Tempelhof, just a few metres from her own apartment. She had just taken her brother to the bus stop, her 5-year old son Can is left all alone. Her two older brothers are going through their third trial accused of being accomplices.

The inhumane misogyny which cost Aynur her life is filmed with Aynur (Almila Bagriacik) at the absolute center by director Sherry Horman, who already thematised violence against women in her films WÜSTENBLUME and 3096 TAGE. Aynur turns directly to the audience in the film and tells her life story in the first person. It's irritating at first – the debate over "cultural appropriation" seems not to have left a mark in the German mainstream – but it makes the narrative recognisable as such. Aynur is taken to Turkey from Berlin atged 15 and marries a cousin there at 17. When the family speaks Turkish at the wedding, Aynur steps in "Oh, you don't understand that. Let me translate.." and it continues in German. Later, when it gets to the events that are relevant to the trial – who knew about it, who provided the gun – she weaves it in a way where nothing can be proven. Sometimes she explains something to the white German audience, like that her family is ultra-religious and not everyone practicing Islam this way. The positions are different within the family itself. Aynur's middle brother, the nice one with the long hair, advises her to leave Berlin after she flees from her violent husband to her family. But Aynur stays, she believes that her family will someday respect her as an independent woman, single mom, and prospective electronics technician.
Hendrike Bake (INDIEKINO MAGAZIN)
Translation: Elinor Lewy
Screenings
OV

Original version

OmU

Original with German subtitles

OmeU

Original with English subtitles
ALLE ANGABEN OHNE GEWÄHR.
Die Inhalte dieser Webseite dürfen nicht gehandelt oder weitergegeben werden. Jede Vervielfältigung, Veröffentlichung oder andere Nutzung dieser Inhalte ist verboten, soweit CINEMATIC BERLIN nicht ausdrücklich schriftlich ihr Einverständnis erklärt hat.