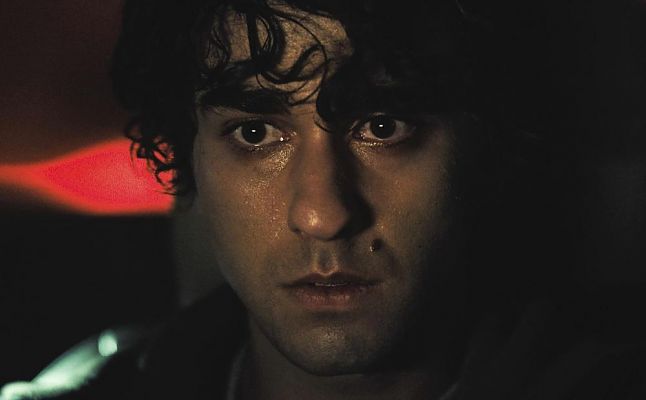 Hereditary
A family tragedy turns into an escalating nighmare in this original and effective horror film.
HEREDITARY is one of the most exciting and scary films of the new horror wave. It isn't existentialist post-horror and definitely not retro, but rather a very original cineastic rollercoaster that uses all cinematic possibilities and even succeeds in devising a jump scare from a harmless tongue pop. The film deals with primal fears, but don't worry about large-scale philosophical or psycholanalytical excursions. It all begins with a tracking shot of a diorama that is far too meticulous to be a toy. When a room with someone under a blanket fills the entire screen, the door opens. The father enters: his son needs to get up, his grandmother is getting buried. A change in perspectives, repetitions, and mirroring create the effect of permanent "mise en abyme," as if there's someone behind the image is always waiting to wipe out reality. No one loved grandma, but she doesn't really seem to be gone. A second family tragedy follows the first one, and soon everything gets worse, until mother Annie (Toni Collette), an artist who is trying to exorcise traumatic moments with miniature models, is at the end of her rope. The camera's focus as well as the narrative keeps shifting. Annie seems to be at the center of the story at one point, then it's daughter Charlie's turn, and then it's older brother Peter. Nightmare and reality mix and things inexorably escalate. The fact that the resolution avoids looking for a popular psychological solution is a clever trick that causes you to leave the cinema more exhilarated than disturbed despite it being such an incredibly effective horror film.
Translation: Elinor Lewy
Screenings
OV

Original version

OmU

Original with German subtitles

OmeU

Original with English subtitles
ALLE ANGABEN OHNE GEWÄHR.
Die Inhalte dieser Webseite dürfen nicht gehandelt oder weitergegeben werden. Jede Vervielfältigung, Veröffentlichung oder andere Nutzung dieser Inhalte ist verboten, soweit CINEMATIC BERLIN nicht ausdrücklich schriftlich ihr Einverständnis erklärt hat.