Movie archive: 12 search hits
Interviews: no search hits
Movie archive
Bruno | Großbritannien 2019 | Drama | Karl Golden | 6
Daniel lives alone with his dog Bruno and repairs electrical appliances – until he loses everything. BRUNO is a smart, gentle film that clearly shows how hard it is for a person in a precarious position to come out of it on their own in the best ...
USA 2022 | Drama | Phyllis Nagy | NEW RELEASE
CALL JANE tells a fictionalized version of the formation of the "Jane Collective," a network of activists that performed hundreds of illegal, but safe, abortions in the 60s and 70s in Chicago.
De Dirigent | Niederlande 2018 | Drama, Biography | Maria Peters
Antonia "Willy" Brico (Christanne de Bruijn) wants to become a conductor in 1926. A solid, likable, and feminist-minded film.
Deutschland 2021 | Documentary | Monika Treut | oA
In 1999 Monika Treut filmed the documentary GENDERNAUTS about the queer and trans communities in San Francisco. 20 years later, Treut dedicates the documentary GENDERATION to the legacy of the pioneers of what was then new gender theory.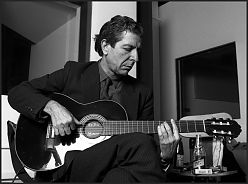 Hallelujah – Leonard Cohen, a Journey, a Song | USA 2021 | Documentary, Music Films | Dan Geller, Dayna Goldfine
The documentary follows the story behind what is probably Leonard Cohen's most well-known song.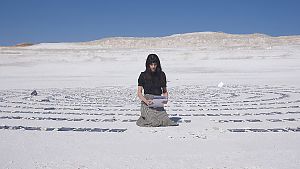 Land of Dreams | USA/Deutschland/Katar 2021 | Comedy, Science Fiction | Shoja Azari, Shirin Neshat | 12
LAND OF DREAMS opens a portal to a poetic, desert in-between world, in which Iranian-American Simin works as a "dream catcher." On behalf of the census board, she asks people about their dreams. She herself doesn't really know why.
Ask, Mark ve Ölüm | Deutschland 2022 | Documentary | Cem Kaya | 12
Director Cem Kaya's documentary about the music production of Turkish-Germans from the 1950s to the present is a fast-paced ride through more than half a century of Turkish-German history.
A Dog Called Money | Irland/Großbritannien 2019 | Documentary, Music Films | Seamus Murphy | 6
Documenting a unique recording and the travels that inspired it.
USA/Frankreich 2019 | Drama | Danielle Lessovitz
Österreich 2022 | Drama | Kurdwin Ayub | 12 | NEW RELEASE
Yesmin, Bella, and Nati perform "Losing My Religion" wearing a hijab. Only one of them, Kurdish Yesmin, wears a headscarf in real life, and she gives the directions. But when Bella posts the video online without asking Yesmin, the act of freedom ...
Bruno Manser | Schweiz/Österreich 2019 | Drama | Niklaus Hilber | 12
Bruno Manser backpacks in the Malaysian rain forest in order to find himself. Soon after, he fights alongside the Penan tribe against the clearing of the rain forest.
Vesper | Litauen/Frankreich/Belgien 2022 | Drama, Science Fiction | Kristina Buozyte, Bruno Samper
In the post-apocalyptic sci-fi adventure movie VESPER CHRONICLES, 13 year old Vesper has a hard and lonely life in a desolate no man's land – until she meets and befriends citadel inhabitant Camelia in the forest.
ALLE ANGABEN OHNE GEWÄHR.
Die Inhalte dieser Webseite dürfen nicht gehandelt oder weitergegeben werden. Jede Vervielfältigung, Veröffentlichung oder andere Nutzung dieser Inhalte ist verboten, soweit CINEMATIC BERLIN nicht ausdrücklich schriftlich ihr Einverständnis erklärt hat.