Movie archive: 8 search hits
Interviews: no search hits
Movie archive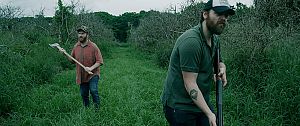 Something Else | USA 2019 | Horror, Romance Films | Jeremy Gardner, Christian Stella
Abby has left him and lonely Hank gets close to going mad during the nights in his forest cabin. A monster is roving about.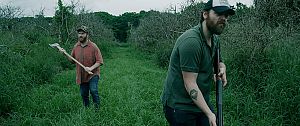 After Midnight (aka Something Else) | USA 2019 | Drama, Horror | Jeremy Gardner, Christian Stella | 16
Be Natural: The Untold Story Of Alice Guy-Blanché | USA 2018 | Documentary, Biography | Pamela B. Green | oA
Parisian filmmaker Alice Guy-Blaché filmed her debut film LA FEÉ AUX CHOUX one year after the first film premiere of the Lumière Brothers in 1895. Later on she founded her own studio, "Solax," in the US.
Österreich 2023 | Drama | Adrian Goiginger
Austrian director and writer Adrian Goiginger sensitively portrays the story of his great-grandfather as a young, socially isolated man in the war who blossoms through his friendship with a fox.
Human Flowers of Flesh | Deutschland/Frankreich 2022 | Drama | Helena Wittmann
After departing from the harbor, the sea takes over the rhythm more and more. Waves determine the camera movements. The cabins are filled with the creaking of the ship day and night.
USA 2022 | Fantasy, Drama | Ana Lily Amirpour | 16
The feminist horror comedy gleefully deconstructs gender stereotypes and the shrill but warm characters, cool 90s neon look and the propelling techno sound merge into a fantastic trip.
USA 2018 | Horror, Thriller | Diederik Van Rooijen | 16
A shocking exorcism spirals out of control, claiming the life of a young woman. Months later, police officer Megan Reed is working the graveyard shift in the morgue...
USA 2018 | Semi-documentary Film, Porträt | Julie Cohen, Betsy West | oA
The documentary reconstructs Ruth Bader Ginsberg's aka "The Notorious RBG's" path to the Supreme Court and becoming a role model with medial flashbacks and interviews.
ALLE ANGABEN OHNE GEWÄHR.
Die Inhalte dieser Webseite dürfen nicht gehandelt oder weitergegeben werden. Jede Vervielfältigung, Veröffentlichung oder andere Nutzung dieser Inhalte ist verboten, soweit CINEMATIC BERLIN nicht ausdrücklich schriftlich ihr Einverständnis erklärt hat.