Movie archive: 8 search hits
Interviews: no search hits
Movie archive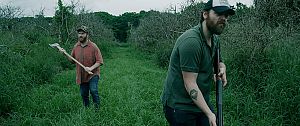 Something Else | USA 2019 | Horror, Romance Films | Jeremy Gardner, Christian Stella
Abby has left him and lonely Hank gets close to going mad during the nights in his forest cabin. A monster is roving about.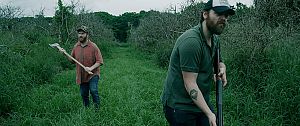 After Midnight (aka Something Else) | USA 2019 | Drama, Horror | Jeremy Gardner, Christian Stella | 16
Be Natural: The Untold Story Of Alice Guy-Blanché | USA 2018 | Documentary, Biography | Pamela B. Green | oA
Parisian filmmaker Alice Guy-Blaché filmed her debut film LA FEÉ AUX CHOUX one year after the first film premiere of the Lumière Brothers in 1895. Later on she founded her own studio, "Solax," in the US.
Ghana/Deutschland 2021 | Drama | York-Fabian Raabe | 12
Brothers Kofi and Kojo are growing up on the electronic scrap landsfill by the gates of Accra, but they dream of a good life like the ones the "Borga" have, the Ghanaians who have made money abroad.
AEIOU – Das schnelle Alphabet der Liebe | Deutschland 2022 | Drama | Nicolette Krebitz
60 year old actress Anna takes a job as a language trainer. Her first client is 17 year old Adrian who stole her wallet shortly before. The two quickly develop a playful, flirty dynamic.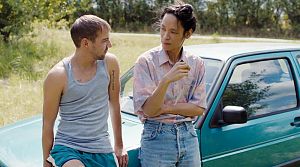 Neubau | Deutschland 2020 | Drama, Heimatfilm | Johannes Maria Schmit | 16
Gay trans man Markus lives in Uckermark, takes care of his grandmother, and dreams of a queer dream family in Berlin among the bathing lakes, the guesthouse, and the tree-lined avenues. But Markus stays.
USA 2018 | Horror, Thriller | Diederik Van Rooijen | 16
A shocking exorcism spirals out of control, claiming the life of a young woman. Months later, police officer Megan Reed is working the graveyard shift in the morgue...
USA 2018 | Semi-documentary Film, Porträt | Julie Cohen, Betsy West | oA
The documentary reconstructs Ruth Bader Ginsberg's aka "The Notorious RBG's" path to the Supreme Court and becoming a role model with medial flashbacks and interviews.
ALLE ANGABEN OHNE GEWÄHR.
Die Inhalte dieser Webseite dürfen nicht gehandelt oder weitergegeben werden. Jede Vervielfältigung, Veröffentlichung oder andere Nutzung dieser Inhalte ist verboten, soweit CINEMATIC BERLIN nicht ausdrücklich schriftlich ihr Einverständnis erklärt hat.