Cinema listings: no search hits
Movie archive: 13 search hits
Interviews: no search hits
Movie archive
The Amazing Spider-Man 2 | USA 2014 | Action, Comic book movie | Marc Webb | 12
USA 2017 | Sportfilm, Comedy, Biography | Jonathan Dayton, Valerie Faris | oA
Following the formation of the Women's Tennis Association, Billie Jean King is challenged to a match by 55- year-old tennis buffoon Bobby Riggs. The match is marketed as a BATTLE OF THE SEXES. At the same time, King falls for stylist Marilyn.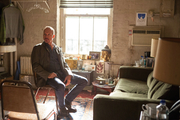 Birdman or the Unexpected Virtue of Ignorance | USA 2014 | Drama, Comedy | Alejandro González Iñárritu | 12
BATMAN-Star Michael Keaton plays Riggan Thomson, an ageing actor who used to be a star as the hero of BIRDMAN series. Now, at age 60 he has another go at lasting fame with an adaptation of Raymond Carvers 'What We Talk About When We Talk About Love'.
Irland/Großbritannien 2018 | Drama, History, Comedy | Yorgos Lanthimos | 12
No one has filmed malice, lies, deception as wonderfully as Yorgos Lanthimos has in THE FAVOURITE in a long time.
USA 2015 | Drama, Comedy, Thriller | Woody Allen | 12
In Woody Allen's new film, a professor of philosophy finds himself in an existential crisis until he meet the young student Jill and starts doing very irrational things.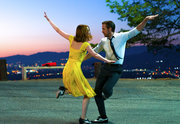 USA 2016 | Musical, Tragicomedy | Damien Chazelle | oA
A lovely old-fashioned musical romance about a jazz pianist (Ryan Gosling) and an actress (Emma Stone) waiting for success and the conflict between external forces and idealistic wishes.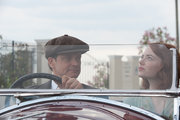 USA 2014 | Liebeskomödie | Woody Allen | oA
Stanley (Colin Firth), a renowned magician, and Sophie (Emma Stone) a young American spiritualist meet at Côte d'Azur in the late 1920s. Stanley is convinced that he can unmask Sophie as a fraud, but instead succumbs to her own brand of magic.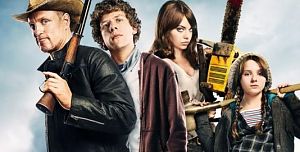 Zombieland | USA 2009 | Horror, Comedy | Ruben Fleischer | 16
Zombieland: Double Tap | USA 2019 | Comedy, Horror | Ruben Fleischer | 16
The zombie-killing almost-a-family is back. On a roadtrip they encounter evolved zombies, competitive survivors and love. They are headed for Las Vegas after all.
ALLE ANGABEN OHNE GEWÄHR.
Die Inhalte dieser Webseite dürfen nicht gehandelt oder weitergegeben werden. Jede Vervielfältigung, Veröffentlichung oder andere Nutzung dieser Inhalte ist verboten, soweit CINEMATIC BERLIN nicht ausdrücklich schriftlich ihr Einverständnis erklärt hat.