Cinema listings: no search hits
Movie archive: 8 search hits
Interviews: no search hits
Movie archive
Charlie's Angels | USA 2019 | Action, Adventure, Comedy | Elizabeth Banks | 12
Reboot/Sequel for the 21st century of the action comedy about three attractive women kicking arse and saving the world.
USA 2019 | Horror, Thriller | David Yarovesky | 16
USA 2022 | Drama | Phyllis Nagy
CALL JANE tells a fictionalized version of the formation of the "Jane Collective," a network of activists that performed hundreds of illegal, but safe, abortions in the 60s and 70s in Chicago.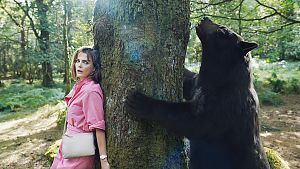 USA 2023 | Thriller, Tierfilm, Black Comedy | Elizabeth Banks
A bear takes cocaine. This is not good. No one needs a bear on cocaine. The premise may be silly but the film is fairly entertaining.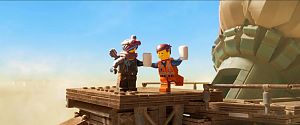 The Lego Movie 2: The Second Part | USA 2019 | Animation, Comedy, Adventure | Mike Mitchell, Trisha Gum | 6
USA 2014 | Biography, Drama, Music Films | Bill Pohlad | 6
LOVE & MERCY is a portrait of Brian Wilson, the creative mind behind The Beach Boys at two crucial moments in his life: at the peak of his musical career, when he slips into a psychological crisis and twenty years later, when he meets the car ...
Hunger Games: Mockingjay Part 2 | USA 2015 | Adventure, Literary Film Adaptations, Science Fiction | Francis Lawrence | 12
After becoming the face of the revolution, Katniss Everdeen goes to the only district in Panem where she can battle the tyrannical system. The capitol needs to be overthrown if there is to be a future Katness and Peeta.
ALLE ANGABEN OHNE GEWÄHR.
Die Inhalte dieser Webseite dürfen nicht gehandelt oder weitergegeben werden. Jede Vervielfältigung, Veröffentlichung oder andere Nutzung dieser Inhalte ist verboten, soweit CINEMATIC BERLIN nicht ausdrücklich schriftlich ihr Einverständnis erklärt hat.