Cinema listings: no search hits
Movie archive: 12 search hits
Interviews: no search hits
Movie archive
USA 2022 | Drama, Crime Drama | David O. Russell | 12
Three friends follow up the trail of a conspiracy in 1930s Amsterdam. Inspired by true events. Loosely.
USA 2017 | Sportfilm, Comedy, Biography | Jonathan Dayton, Valerie Faris | oA
Following the formation of the Women's Tennis Association, Billie Jean King is challenged to a match by 55- year-old tennis buffoon Bobby Riggs. The match is marketed as a BATTLE OF THE SEXES. At the same time, King falls for stylist Marilyn.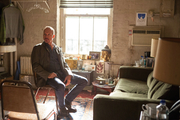 Birdman or the Unexpected Virtue of Ignorance | USA 2014 | Drama, Comedy | Alejandro González Iñárritu | 12
BATMAN-Star Michael Keaton plays Riggan Thomson, an ageing actor who used to be a star as the hero of BIRDMAN series. Now, at age 60 he has another go at lasting fame with an adaptation of Raymond Carvers 'What We Talk About When We Talk About Love'.
USA 2019 | Horror | Nicolas Pesce | 16
Another remake/instalment of the horror series based on the 1998 film JU-ON. Various groups and families are haunted by an evil spirit.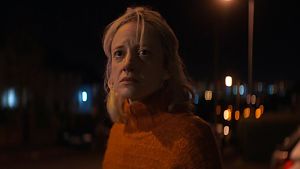 GB 2021 | Drama, Mystery, Thriller | Stacey Gregg
Dänemark/Kanada 2019 | Drama | Lone Scherfig | 12
A group of lonely souls find each other in a Christmassy, snowy New York.
Mandy | USA 2018 | Horror, Action, Thriller, Crime Drama | Panos Cosmatos | 18
The manic cult-revenge-fantasy MANDY provides great fanboy fun and features an irate Nicholas Cage completely losing the plot.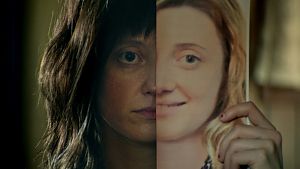 Nancy | USA 2018 | Mystery, Thriller | Christina Choe
Kanada/Grossbritannien 2020 | Science Fiction, Action, Thriller, Crime Drama | Brandon Cronenberg | 18
An innovative body horror film directed by David Cronenberg's son Brandon Cronenberg. Agent Tasya Vos assassinates people while inhabiting the bodies of selected hosts. The job is wearing her down.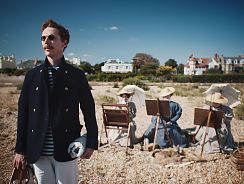 The Electrical Life Of Louis Wain | Großbritannien 2021 | Biography | Will Sharpe | 12
Cat painter Louis Wain (Benedict Cumberbatch) has a lot of talent and just as many quirks. He sees electric voltage in all living things. Images vibrate and shimmer on the canvas in this tragicomedy.
ALLE ANGABEN OHNE GEWÄHR.
Die Inhalte dieser Webseite dürfen nicht gehandelt oder weitergegeben werden. Jede Vervielfältigung, Veröffentlichung oder andere Nutzung dieser Inhalte ist verboten, soweit CINEMATIC BERLIN nicht ausdrücklich schriftlich ihr Einverständnis erklärt hat.